uTorrent Server Vista Gadget
I've had loads of comments about my articles on creating your own Torrent Server, see the attached links. If you haven't configured uTorrent to work like this I can assure you it is excellent and you can access your torrents from anywhere if you have a static IP or a dynamic DNS.
Creating a torrent server - Part 1
Creating a torrent server - Part 2
So what's next??
As an early adopter of Vista, I've been really excited about the sidebar gadgets and today I found a really great one on Microsoft's site. A uTorrent gadget. What this allows you to do is keep an eye on your torrent server remotely from your desktop, great for when you're at work.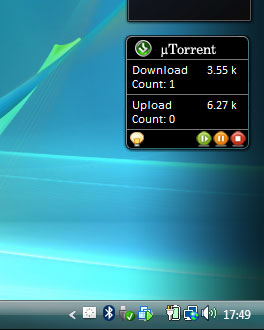 If you haven't installed a gadget before its really easy, just run and install the .gadget file and that's it. Once the gadget appears on the sidebar click the spanner icon for the settings and configure the location and the UID and PWD of your uTorrent server. I set the refresh rate to 60000 milliseconds so save the network traffic.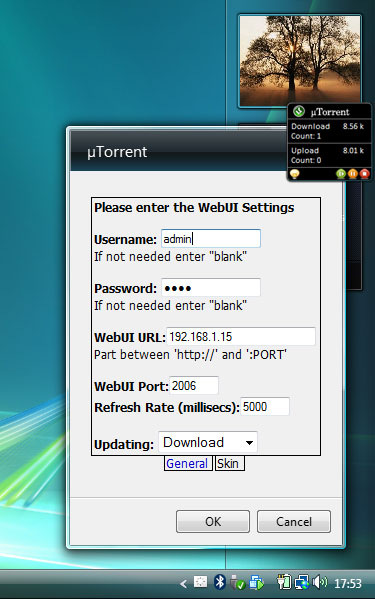 That's it... you now can keep a track of your downloads even without having to open your web browser. I have attached a copy of the gadget here, but you can find it on page 5 (well it is today) of Microsoft's Vista Gallery. See link below.
Even easier to kick off torrents
Now all you need to do is drag and drop a .torrent file on the gadget to initiate a download. You can even Drag and Drop a hyperlink to a torrent document, from your browser, onto the gadget to start the download.
A single click opens the screen below and you can check each torrent's progress.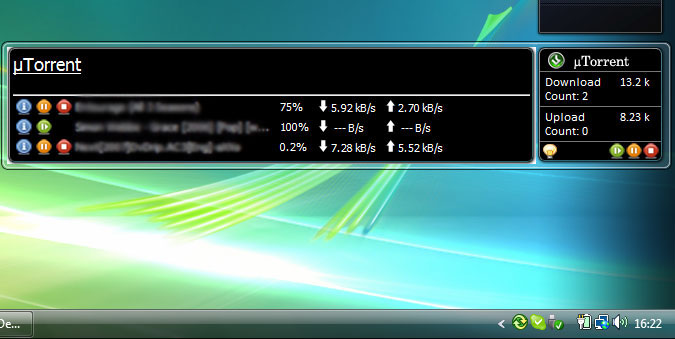 Enjoy.... time for a beer since the sun is out

Author Paul Marshall
A self confessed Microsoft bigot, Paul loves all Microsoft products with a particular fondness for SQL Server. Paul is currently focusing on Web 2.0 patterns and practices and is always looking for better ways of doing things.
I love the .net platform, and I find it to be the most productive toolset I have used to date.
Comments
Add Comment
Latest Articles