What screen size should we be building sites for?
With high resolution screens becoming increasingly cheaper to buy, what screen size should we really be building websites for?
I took some stats from GeekZilla (in google analytics) and was pleased to find that the most popular was reasonable and that the horror which is 800x600 came in eleventh and only held 1.03% of the total.
The top 25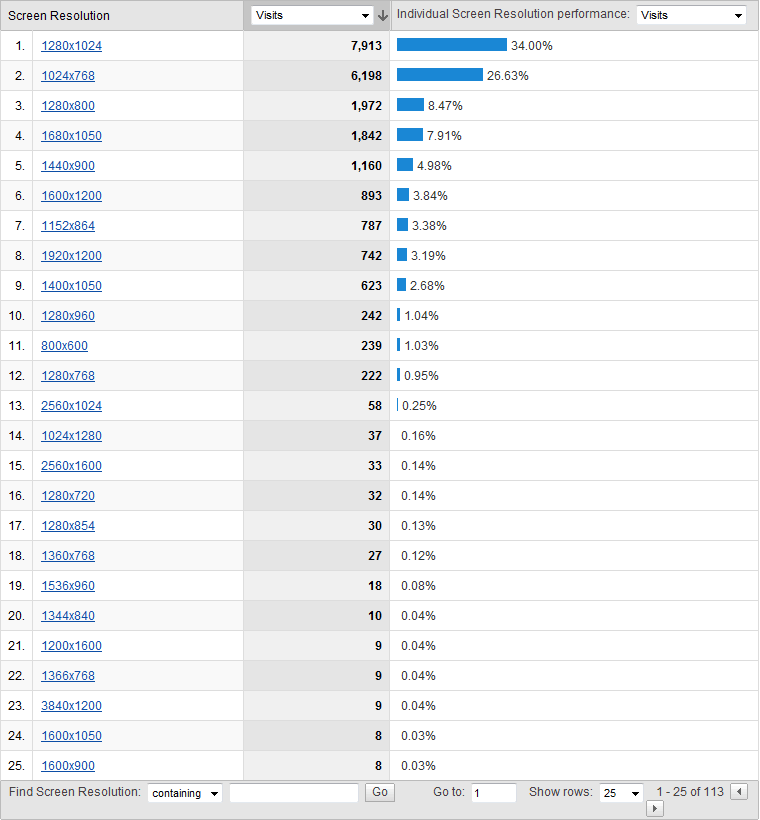 Author Paul Hayman
Paul is the COO of kwiboo ltd and has more than 20 years IT consultancy experience. He has consulted for a number of blue chip companies and has been exposed to the folowing sectors: Utilities, Telecommunications, Insurance, Media, Investment Banking, Leisure, Legal, CRM, Pharmaceuticals, Interactive Gaming, Mobile Communications, Online Services.
Paul is the COO and co-founder of kwiboo (http://www.kwiboo.com/) and is also the creator of GeekZilla.
Comments
Add Comment
Latest Articles